Acupuncture in Wooburn Green
The Oakland Practice is Open and following Covid-19 guidelines.
Traditional Acupuncture is a complete and sophisticated system of medicine and treats the whole person, body and mind and not just the symptoms.  It is over 2000 years old and has been researched, refined and developed over time.
Clare has her own private practice in Wooburn Green established over 20 years ago but also works with a team of Chiropractors and other health professionals. She understands that sometimes a diversity of treatments is needed to make a difference to a patients health. Clare works with Elite athletes, their coaches and managers at the above clinic using acupuncture, massage and kinesiology taping to prepare them for national and international events.
Clare trained at the College of Integrated Chinese Medicine and is a member of the British Acupuncture Council.  She is also an experienced sports massage therapist, does dry needling, facial acupuncture and kinesiology taping.
A major part of traditional acupuncture is Cupping, Moxa and Bleeding. These are specialised additional techniques which can have a profound affect on the way the body functions.  Clare has also completed a Foundation Course in Systemic Kinesiology.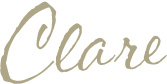 Clare Agnew, Lic Ac BSc (Hons)
Make an appointment
Free 15 minute consultations
available on request.
Contact me now >>